COMMERCIAL PEST CONTROL FOR THE COASTAL BEND
Maintain a Pest-Free Environment for Your South Texas Business
Pests can swiftly interfere with the smooth running of your business, regardless of whether you're in charge of a restaurant, office, warehouse, HOA, hotel, nursing home, or apartment building. At Precision Pest Control, we specialize in providing long-term solutions to commercial pest issues. Armed with the right tools and expertise, we're committed to keeping your property pest-free. Reach out to us today to arrange a complimentary inspection for commercial pests, lawn care, or termite control.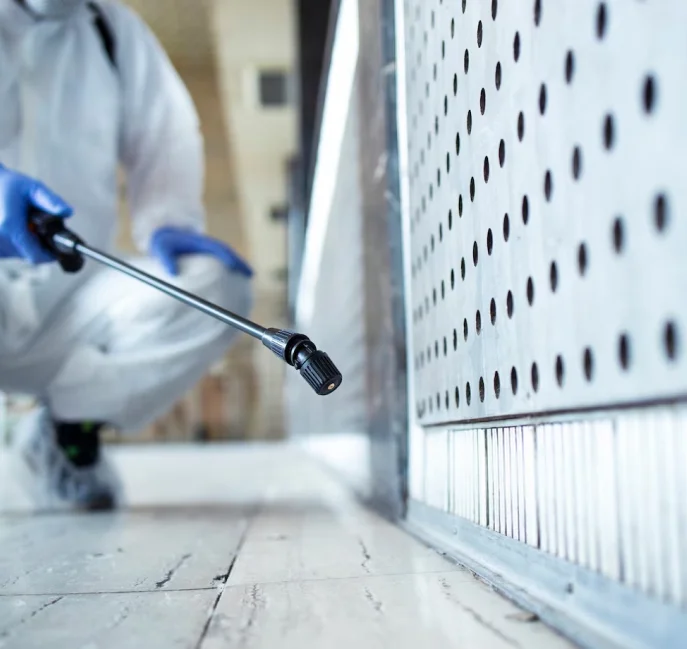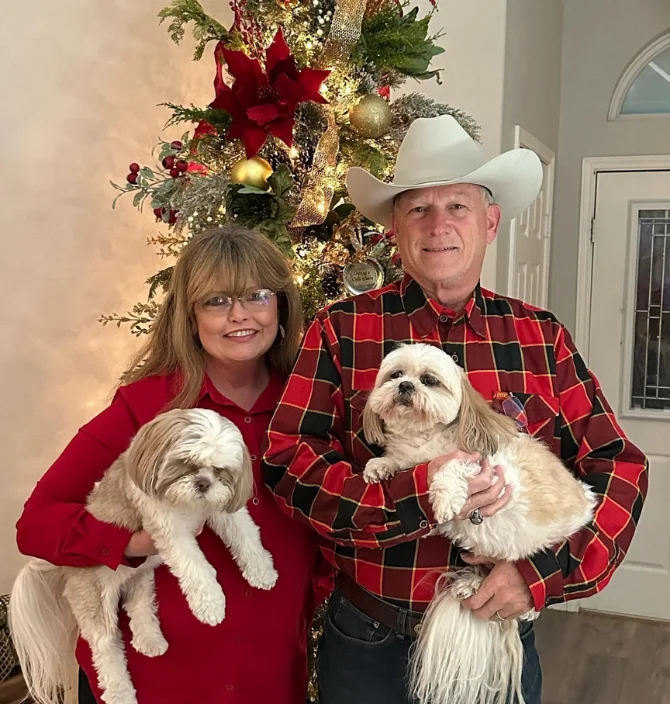 Our Commercial Pest Services
In the warm, tropical climate of South Texas, pests find an ideal habitat both inside and outside commercial buildings, making infestations a more frequent issue here than in other regions. Precision Pest Control is your trusted partner for comprehensive commercial pest solutions in the South Texas area. We go beyond mere extermination; our goal is to ensure that pests don't return to your facility.
Our customizable commercial pest management programs offer:
Quarterly Treatments
Bi-monthly Treatments
Monthly Treatments
Weekly and Bi-weekly Treatments
We're not just limited to handling a few types of pests; we tackle them all. Whether you're dealing with rodents, cockroaches, termites, ants, mosquitoes, spiders, bed bugs, fleas, ticks, silverfish, centipedes, millipedes, or any other unwelcome guests, we've got you covered. With our specialized tools and proven expertise, Precision Pest Control is committed to resolving your commercial pest issues permanently.
Commercial Facilities We Service

Restaurants
A single pest sighting can trigger a cascade of negative reviews and prompt health inspections, putting your business at risk. Allow us to safeguard your establishment by effectively managing pests, thereby ensuring the health of your customers and maintaining food safety standards.

Hotels & Motels
The moment pests like insects or rodents appear, a peaceful night's sleep can instantly become a distant dream. From bed bugs to cockroaches, we're committed to ensuring that no pest compromises the high-quality care you provide to your customers

Showrooms
Be it a car dealership, an art exhibition, or an apartment showcase, a pest-infested space is a deal-breaker for potential buyers. With Precision Pest Control on your side, we'll handle the pest management, leaving you free to focus solely on securing your next sale.

Medical Facilities
Your dedication to providing quality care and ensuring the well-being of your patients is paramount. That's why we're committed to maintaining a pest-free environment in your clinic or hospital.

Office Buildings
A single rodent sighting can swiftly undermine team morale, disrupt productivity, and pose health risks. Stay focused on your business goals while we take care of the pest control for you.

Warehouses
Warehouses are magnets for pests, whether they store food, and furniture, or simply provide a secluded nesting spot. We ensure your warehouse remains clean and free from pests, safeguarding your stored items from damage, contamination, or disease.
Ants are one of the most common pests that you will find being a nuisance in South Texas area homes and businesses. Ants, more specifically ghost ants, are an incredibly common indoor pest, as they scavenge residential and commercial spaces for food. Rather than dealing with ants, get in touch with our team of experienced commercial pest control experts – because while ants are harmless, you don't want them to drive your prospective customers away!
The most common pests that restaurant owners call on us to eradicate are cockroaches. Not only are they disgusting and uncomfortable for customers of commercial establishments, but they can also be carriers of disease and create an unclean working environment. Whether you are a restaurant looking to maintain a clean kitchen and dining space or a business looking to foster a pest-free environment, we urge you to schedule a free cockroach inspection with our experienced team.
Rodents are a significant issue in the South Texas area, infiltrating homes and businesses alike. Mice and rats are particularly troublesome, known for damaging property and contaminating food sources. Instead of battling rodents alone, contact our team of seasoned rodent control professionals. While rodents can be dangerous and carry diseases, you won't have to worry about them turning away your prospective customers or endangering your family with Precision Pest at your service!
One of the most unexpected pests that garden and property owners contact us about is the wooly worm. While often considered harmless and even charming, these fuzzy caterpillars can become a nuisance, especially during their peak seasons. If you're a homeowner looking to protect your garden, plants, or outdoor spaces or a business aiming to maintain a pristine environment, we invite you to schedule a free wooly worm inspection with our expert team.
One of the most pervasive pests that property owners need help with is mosquitoes. These flying insects are not only annoying but are also potential carriers of diseases. Whether you are a homeowner seeking refuge from incessant mosquito bites in your outdoor spaces or a business wanting to ensure the comfort and safety of your clients, we recommend scheduling a complimentary mosquito inspection with our experienced team.
Fleas and ticks are among the pests that pet owners and property managers frequently ask us to address. These small but troublesome insects are not only a source of irritation to pets and people but are also carriers of diseases. If you are a homeowner looking to protect your family and pets or a business aiming to maintain a healthy and comfortable environment, we encourage you to schedule a complimentary flea and tick inspection with our expert team.
Bed bugs are a common yet distressing pest that many homeowners and businesses struggle with. These tiny insects are notorious for their bites and the itchy, uncomfortable, sleepless nights they cause. Whether you are a homeowner seeking peace in your own bed or a business, like a hotel or rental property, aiming to provide a comfortable, bug-free environment for your guests, we urge you to schedule a free bed bug inspection with our experienced team.
Bees can become a significant concern for homeowners and business operators alike. While essential for the environment, a bee infestation can be dangerous, especially for those with allergies. Whether you are a homeowner seeking safety and peace of mind or a business aiming to ensure the well-being of your customers and staff, we invite you to schedule a complimentary bee inspection with our expert team.
Termites are elusive pests that can cause worry due to their hidden presence. Without a proper inspection or prevention, it's impossible to know if they're in your home. At Precision Pest Control, we remove this uncertainty, ensuring your home's protection.
Our termite solutions, including fumigation, "no tent" control, bait stations, and pretreatments, all come with warranties. Opt for annual renewals to maintain control for as long as you live in your house, and these warranties can be transferred to future buyers, enhancing your property's value.
Precision Pest Control boasts top-rated termite control reviews, showing our commitment to exceeding expectations and addressing your needs. Trust us for peace of mind.
When your home is entrusted to us for termite management, a certified termite inspector conducts a thorough visual assessment of both the interior and exterior of your residence. After the inspection is complete, we'll suggest the most effective treatment plan tailored to your specific needs.
We employ cutting-edge techniques and products for our termite control services. The treatment approach we choose is based on several factors: whether you're currently experiencing an infestation, the specific species of termites present, and the extent of the infestation.
All of our termite control methods include a one-year warranty. If termites get into your house within the year, we'll return to re-treat at no additional cost. This warranty is transferable if you sell your home and you have the option to renew your termite warranty for additional years.
Frequently Asked Questions
Got questions? We've got answers! Here are some commonly asked questions about our residential services.
Why Your Commercial Property is Attracting Pests
Protect Your Commercial Property from Infestations—Here's How Insects Commonly Invade
While pests may find their way into a commercial structure through an open garage door or on an item delivered to your business, they most often enter buildings via nearby trees and shrubs.
Various insects like whiteflies and aphids consume plant nutrients and secrete a substance called honeydew. Honeydew then attracts other pests that eat it, like ghost ants and cockroaches. These pests often enter nearby structures in search of water and shelter.
If you own a restaurant, dining facility, or any commercial space with an outdoor patio, you can directly benefit from our commercial pest control services in the surrounding areas. After treatment from our experienced pest control professionals, you can expect to have happier and healthier customers and employees in your outdoor space.
Many commercial properties have mulch installed at least once a year to keep a fresh and clean appearance on the exterior of the building. This new mulch often becomes a pest issue because of ants. Frequently nest in mulch. When you put down fresh mulch near the foundation of a building, we often find ants will get inside within a few days or weeks.
Other pests like cockroaches, earwigs, and millipedes also find harborage underneath mulch. Since mulch retains water, it is even considered a conducive condition for subterranean termites.
We recommend keeping mulch at least several inches from the foundation of structures on your property to minimize the ability of pests to enter. Contact us today to schedule a free inspection so we can identify any conducive conditions that may attract pests to your commercial property.
When it comes to rodents, you must control their fast-growing populations before they get out of control. Rather than trying to manage the problem yourself, call our team of experienced commercial rodent control professionals today!
Your commercial property may be perfectly clean, well maintained, and have regular pest control in place. However, if your supplier has a pest issue like German roaches or ants, these pests can often contaminate their products and delivery trucks.
Then it is only a matter of time until their pest issue becomes your pest issue as well. We recommend inspecting boxes and other packages delivered by suppliers either outside of your facility or in a separate room to ensure pests are not carried into your main facility.
We also suggest that you recommend us to your suppliers so that we may perform a free inspection of their facilities and delivery vehicles in order to protect your property from pests.
Here in South Texas, our tropical environment makes us the "Pest Capital of the United States." UV rays and heavy rains will degrade the active ingredients of pest control products, necessitating frequent exterior applications to ensure preventative pest control stays effective.
Due to our warm and humid climate, we also are the epicenter of termite activity in the United States. South Texas has the highest number of newly reported cases of the invasive Formosan subterranean termite, a termite that causes rapid damage due to their massive colony sizes.
Our local pest control company will work with you to create a pest treatment plan and advise you on how to avoid a future pest infestation. Contact us today to schedule a free inspection of your commercial property.
Your Trusted Partner in Eco-Friendly Pest Control
At Precision Pest Control, we get it—your business is your second home, and it deserves the best care. That's why we offer after-hours, eco-friendly pest solutions that are safe for both family and pets. With our core value-driven approach, comprehensive Integrated Pest Management (IPM) practices, and regular follow-up sessions, we ensure your business stays a no-pest zone. Plus, our local offices in Rockport and Portland, TX, mean we're always just a call away for same-day service.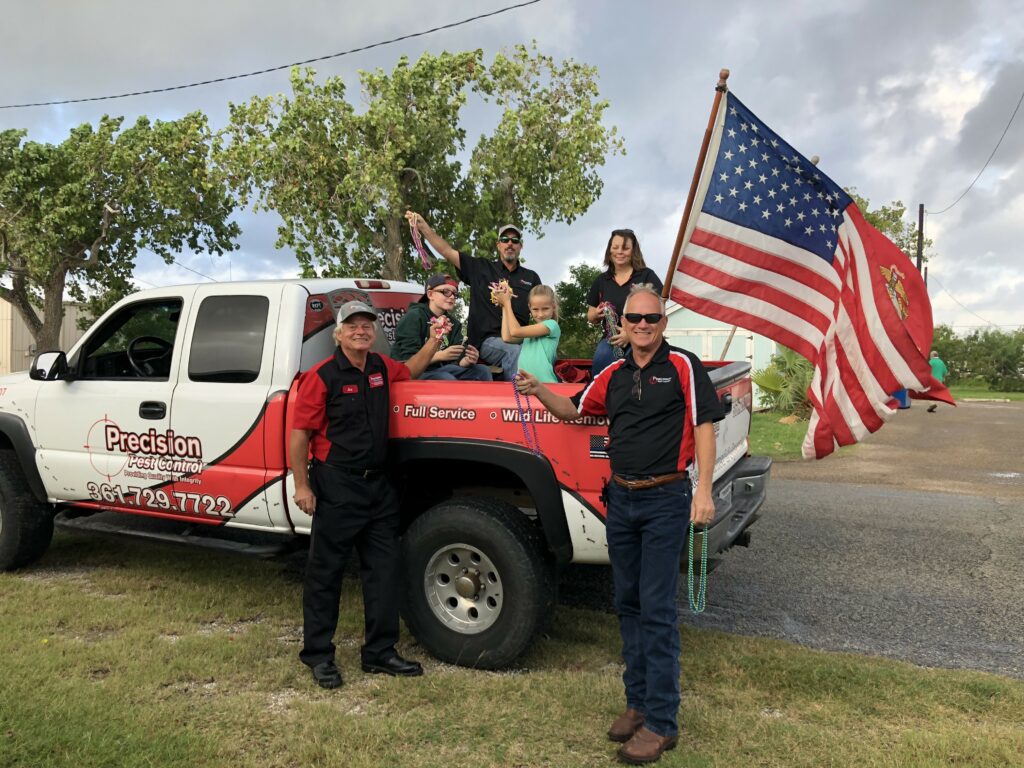 When our certified technicians arrive, they'll conduct a thorough inspection to identify and treat any lurking pests, all on the same day. So, if you're in Rockport, Portland, or the surrounding areas, and you're looking for a reliable, eco-friendly pest control solution, look no further. Call us today for your free quote and experience a cleaner, safer, and happier business space.