Pet Safe Pest and Termite Control
At Precision Pest Control, our ethos revolves around utilizing the safest products and techniques for both pest and termite management. When insects and rodents threaten your well-being and home integrity, our solutions won't. From Refugio to Rockport, Portland, Corpus Christi, and down to Kingsville, we prioritize the safety of both humans and pets. Our eco-friendly and pet-safe services come with a guarantee, ensuring you're shielded by one of the highest-rated pest control companies in the Coastal Bend region.
Our Home Pest Control Approach
As soon as Precision reaches your South Texas residence, we diligently assess your property and devise a pest management strategy suited to your needs. Our approach is customized, leveraging our pest control expertise while prioritizing the health and safety of your loved ones and pets.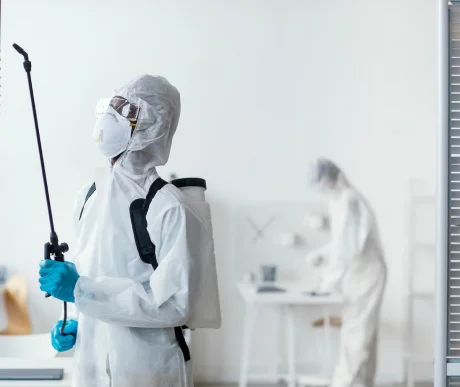 A Customized Pest Control Solution
Upon receiving your consent, we'll promptly head to your residence to address the pest issue. Our technician, trained in entomology, will notify you when en route to ensure punctuality, arriving precisely within the agreed-upon window.
Starting with the exterior, our first step involves using the Webber pole to clear away spider webs and wasp nests from your home's eaves. Next, we lay a durable granular insect bait around the foundation and adjacent garden beds, offering extended protection against crawling pests like ants and cockroaches. We conclude our exterior treatment by applying a pet-friendly residual solution along the foundation and potential pest entry zones around your home's perimeter.
On the outside of your home, we apply long-lasting granular insect bait along the foundation and nearby landscape beds to provide long-term control of crawling insects. We finish up on the outside by spraying a pet-safe residual product along potential pest entry points surrounding the exterior of your home.
Indoors, we deploy durable granular bait within attic access points to combat any palmetto bugs or ants that might be nesting in your insulation. In the kitchen, we introduce borate dust behind electrical outlets as a preventive measure against pests such as ants and German cockroaches. Depending on the insects we identify, we then meticulously position insect monitors, gel baits, and granular baits in concealed nooks and crannies.
Should it be necessary, our initial interventions come with a complimentary follow-up treatment between 7 to 14 days. This ensures we disrupt the insect life cycle in your home and thoroughly eradicate any lingering pests.
Long-Term Treatment Plans
Once we've successfully rid your home of pests, our regular quarterly treatments will ensure lasting control. This means fewer worries for you about being present for each service or repeated indoor applications. If you do happen to get any pests inside, our preventative programs are guaranteed and include free follow-up treatments until we resolve the issue. Call today for your free quote!
OUR HOME PEST CONTROL PROCESS
Pest Removal Coastal Bend and South Texas homes
We meticulously inspect every corner, both inside and outside your home, addressing the pest concerns you've identified and uncovering those you might be unaware of. South Texas's Trusted Pet-Friendly Pest Control
In our residential services, we implement an environmentally friendly and pet-safe approach, focusing on eradicating pests and ensuring they don't return. South Texas's Premier Pet-Friendly Pest Control
During each routine visit, we reapply both liquid and granular barrier treatments to the exterior, while also removing spider webs and wasp nests from your home's outer surfaces.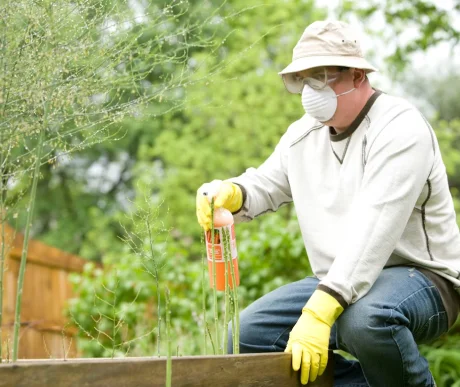 In the Coastal Bend & South Texas regions, our lawns are a source of pride. A well-maintained lawn not only enhances your property's value but also reflects your dedication to property upkeep. Here's a glimpse of the lawn and ornamental services we offer, spanning from Refugio to Portland and from Corpus Christi down to Kingsville, TX:
Regular Treatment Plans: Monthly and Bi-monthly
Control for Ficus Whitefly & Spiral Whitefly
Management of Chinch Bug, Grub Worm, Army Worm, Fleas, Ticks and Sod Webworm
Bee Treatment
Fungus Mitigation
Broadleaf and Sedge Weed Management
Both Granular and Liquid Fertilization Options
Specialized Golf Course Turf Treatments for Zoysia & Bermuda
Remember, a well-tended lawn is a natural deterrent to pests. With our comprehensive lawn care services, your home remains picturesque, secure, and welcoming for the whole family. Get in touch with us today to arrange a complimentary lawn and landscape assessment for your residence or business.
Frequently Asked Questions (FAQs)
Your residential pest control costs depend on several factors, including your house size, the insects present in your home and the service plan you choose. A preventative plan with our low monthly billing is often more affordable than more intensive one-time cleanout treatments. Our preventative plans are billed as low as $39/month and include free follow-ups if needed.
Call us today
for a free phone quote so we can schedule a technician as soon as possible!
Residential pest control is pest control to protect your home from pests. We control and prevent various South Florida pests including ants, cockroaches, spiders, silverfish, earwigs, pantry pests, millipedes, fleas, ticks, flies, mosquitoes, gnats, rodents and termites.
These services can include treatments to eliminate active pests, treatments to prevent future pest problems, and services to help make your home and property less conducive to pest infestations.
Many people think it makes the most sense to hold off on pest control until a pest problem arises. Unfortunately, at that point, it's often more costly and time-consuming for you to exterminate pests.
With preventative pest control, you can save time and money in the long run and have the peace of mind that your home won't ever have insects inside.
An added benefit is that once the initial treatment eliminates bugs from within your home, we keep future pests out with exterior-only treatments. This means you don't have to be home for service and can enjoy more important things in your life instead of waiting for a technician to arrive.
How often you have pest control services depends on a number of factors, such as if you have an active pest problem. We offer monthly, every other month, quarterly and tri-annual service plans to meet your needs.
Due to advancements in product quality, we recommend quarterly treatments for most homes. All of our pest control plans include free follow-up treatments if needed in-between regular services.
Our Promise To Your Family
Pests pose a threat to your family and household – why should our products do the same? When you work with Precision Pest Control for your South Texas home, you get the safety and assurance that comes with pet-friendly products and a family-owned company. Here are some of the services we offer:
Monthly, Bi-Monthly, Quarterly Treatment Plans
Mosquito Control
Rodent Control
Fire Ant Control
Termite Control
Lawn Care
We promise to inform you of everything we find and do for your home and to keep your family safe.
Call us today
for your FREE pest control quote!